EVEN IF YOU DON'T UNDERSTAND DUTCH,
I THINK THE MEANING OF THESE SIGNS IS CLEAR!
THIS SIGN IS INLAID INTO A SIDEWALK; NOW THAT IS AN ELEGANT WAY
TO GET YOUR MESSAGE ACROSS!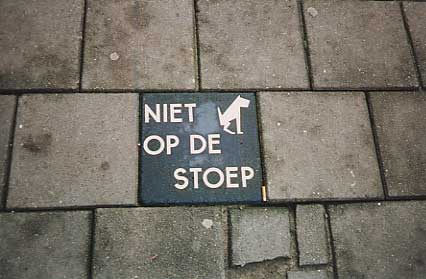 AND THIS CUTE DOG IS IN AN OPEN AREA (LIKE A PLAZA)
IN A WELL DESIGNED AREA OF APARTMENTS,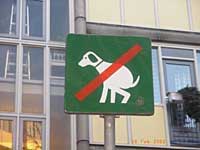 IN A WINDOW NEAR THE SIGN ABOVE, I SAW THE FOLLOWING SIGN!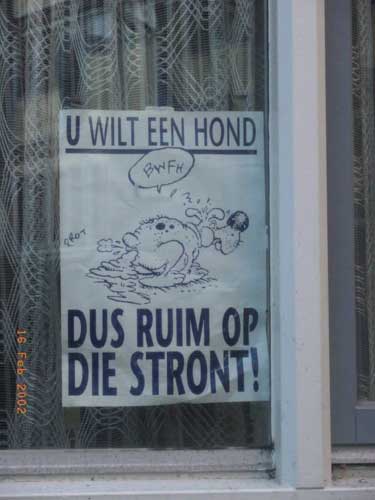 APPARENTLY NOT EVERYONE GETS THE MESSAGE,
EVEN WITH PICTURES! (I want an accurate translation of this one...
although the meaning is certainly clear.)